Red 2021 - 2022
Mrs Armitt
Miss Watkins
Miss Thomas
Welcome to Red Class!
Red Class is the Early Years Foundation Stage (reception) class here at Weston. We aim to teach the EYFS curriculum with a vairety of engaging adult-led and child-initiated activities. We strive to create a happy and safe learning environment where the children are at the heart of all we do. We believe that children's first experiences of school are of great importance and help to shape a lifelong love of learning.
---
---
*FREE DAILY PHONICS*

Our phonics scheme 'Read Write Inc.' are offering free daily phonics videos on their you-tube channel.

As a class, we have learnt set 1 and set 2 sounds. You can use these videos to recap on these sounds and then move on to set 3 sounds afterwards.

Hope you find this useful.

https://www.youtube.com/playlist?list=PLDe74j1F52zQ24vACH9z4zO53N_JCYlSl
---
---

What are we learning this term?
Communication and Language:
This half term the children are learning to retell the children's classic 'Whatever Next!'. They will use a story map to aid their storytelling, (a picture of the map will be on the website and tapestry to help the retelling at home). There will also be a poem, song and rhyme of the week that children will learn in order to help extend the breadth of their vocabulary.
Physical Development:
The children will be encouraged to experiment with different ways of moving with control and to negotiate spaces, through outdoor activities, dance and P.E. There will be a focus on eating healthily and the importance of exercise in a balanced lifestyle . Alongside developing gross motor skills, children will complete various activities that improve fine-motor skills, including gripping pencils with control when writing.
Personal, Social and Emotional Development:
This area involves the children gaining confidence in speaking to their peers, familiar and unfamiliar adults, and in front of a group. We will continue to encourage 'talk partner' work, where children pair up with different members of the class to improve social skills. The children will be encouraged to manage their own feelings and begin to negotiate and solve problems with others. We encourage the children to bring any books, creations etc linked with our topics to 'show and tell' to the rest of the class.
Literacy:
This term we will begin with exploring fictional and non-fictional texts based on our topic of 'Space'. The children will write lists, labels, speech bubbles, facts, and simple sentences. We will greatly encourage the children to become more independent writers and to improve their letter formation.
Read Write Inc.: The children will continue to learn new letters and sounds, particularly set 2 sounds which are all 'best buddy' sounds. We will focus on segmenting and blending CVC (mop) and CCVC (frog) words. Please practise spelling out simple three and four letter words at home for extra support. If you have any questions or concerns about your child's reading skills, or would like to know how to further support their learning, please speak to a member of the EYFS team. Alternatively, there is a range of resources on the website that you may find useful.
Mathematics:
This term we will cover the following -
Counting to 100, estimating groups of objects, partitioning sets of objects to 10, practical addition, measuring time, mental addition and subtraction, ordering numbers and camping lengths/heights/weights.
Understanding the World:
To start with, the children will explore 'light and dark'' in which we will think about similarities and differences of natural and manmade light. This will be followed by a short topic of 'materials' where children will observe and perform a scientific experiment. Spring B will include children learning about a variety of environments. They will also be given the opportunity to explore their own local environment and how to look after it.
ICT: The children will explore various activities on the laptops and tablets They will have a go at controlling a device, following instructions and taking pictures.
RE: The children will continue to develop their understanding of Christianity and discover what places, objects and the influential people that are important to them. Children will explore the Bible and some stories within the new and old testament.
Expressive Arts and Design: The children will use a variety of media and materials in their continuous provision. They will use the skills learnt to create their own artwork related to aliens and space which will include, planet painting, rocket making and split-pin aliens.
Homework:
Spring A homework tasks will be stuck in the first week back at school. Please log on to 'bug club' to access reading books that are allocated to your child. It is very important that the children read these books every week to develop fluency, accuracy and a deeper level of comprehension. In addition, we will also continue to send home school books to share with your child. Please also continue to practise your child's key words for Autumn and Spring term. We find that writing them out and using them as flash cards often help the children to learn them.
PE: P.E sessions will take place with Mrs Armitt on a Tuesday afternoon and Mr Richards on Wednesday afternoons.
We are looking forward to a busy and exciting spring term, thank you for all your support so far.
Meet the Team...
Mrs Armitt- EYFS Leader and Class Teacher
Miss Watkins- Class Teacher (am)
Mrs Bedford- Full time HLTA
Useful Information
It is expected that children are to read at home every night. We give out three school books to take home every week as well as online books. Two of the books sent home will contain decodable words as well as 'tricky words' the children will not be able to sound out but must recognise on sight, the other 'ditty book' follows our phonic scheme and children should be able to decode the words using their phonic knowledge. Please log on to 'bug club' to access books that are assigned to your child, they should match their reading level.
https://www.activelearnprimary.co.uk/login?c=0 (Link for bug club)
This year, we are using Tapestry, an online learning journal tool, to collect observations and document your child's learning. Please add to the journal when you can to give us a whole picture of your child.
https://tapestryjournal.com/
Spring B - This half term our topic is 'Superheroes' with an additional focus of 'People Who Help Us'
Please encourage your child to research this topic and to bring in any artefacts/ books that may be of relevance.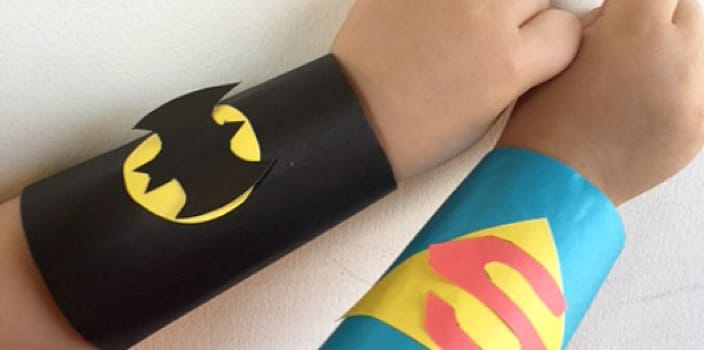 RWI
If you were unable to attend our phonics workshops and you would like more information regarding the teaching of phonics please have a look on the RWI website;
https://ruthmiskin.com/en/find-out-more/parents/.
f you have any questions or concerns please contact Mrs Armitt for advice on how to further support your child's reading journey.
Below is a pronuciation guide for our RWI sounds. Children are to use 'pure sounds' when blending and segmenting.
https://www.youtube.com/watch?v=hCBzNnSSxds
https://www.youtube.com/watch?v=hCBzNnSSxds
Files to Download
Red: News items
There are no News items to display
Red: Blog items
There are no blog items to display
Red: Gallery items
There are no Gallery items to display
Red: Calendar items
There are no Calendar items to display